hello everyone! i'm a little late on this, (how out of character!) but i wanted to wish the ralph lauren/polo pink pony campaign a very happy tenth birthday. this is the tenth year they have been raising money to fight cancer; i was asked to participate in their blogger campaign, and i am happy to accept. the cause hits close to home for me; a few months ago, my father found a lump behind his ear and our family went into a bit of a tailspin. after weeks of torturous wondering exactly what the prognosis was, he had surgery and was told that he wouldn't even need chemo - his cancer was basically the least amount of cancer you could have. we were so lucky, but so many aren't; please, if you can afford it, text PINKPONY to 501501 to donate $10. you can find the photo gallery of bloggers in the polo and all other information
here
.
and, for my part, here's what i did with the polo -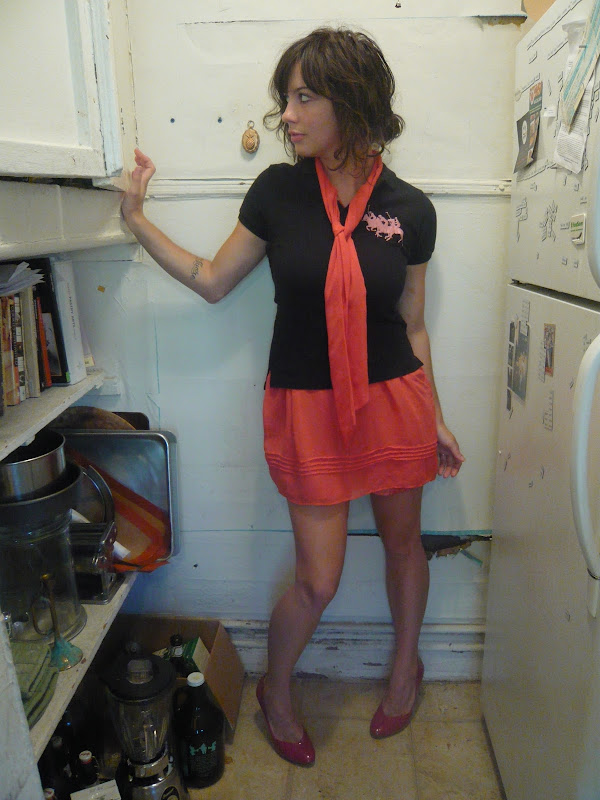 dress is from dalaga in brooklyn; shoes aldo.
all right. i have so much more to post - belle and sebastian was last night and amazing, jimmy fallon was wednesday and also amazing (i'm having trouble with words this morning) and big plans for today and tomorrow as well.
much love!
xo audrey